Welcome to the Cocopix® Concept!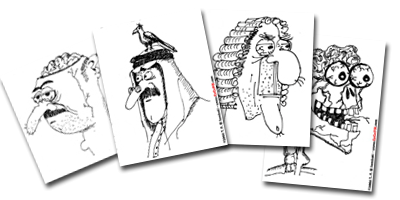 The idea started in early 2004 when a 12 year old girl asked me to draw camels on napkins at a wedding dinner. As she and her friends enjoyed the drawings, I later thought of creating a website where teenagers could either download the drawings or send them as e-cards. Since then I have altered the site many times, making it both a free site and then again a pay-site where parts of the benefits would go to handicapped children. Cocopix is currently in a new phase of alteration.
Meanwhile you'll find some drawings...